Veerabhadran Ramanathan
ILAR Faculty Research Associate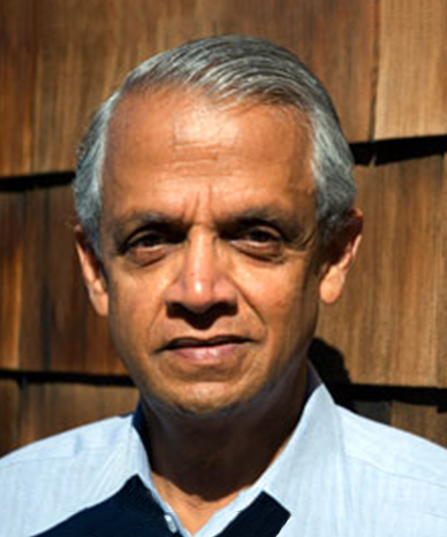 Profile

Veerabhadran Ramanathan is a distinguished professor of atmospheric and climate sciences at the UC San Diego Scripps Institution of Oceanography. He has been conducting original research in climate and atmospheric science since the 1970s.

Ramanathan discovered the super greenhouse effect of halo carbons in 1975 and used observations to quantify the large global warming effect of black carbon. He led international field campaigns, developed unmanned aircraft platforms for tracking brown cloud pollution worldwide (Dimming Movie), amid educating and training the next generation of scientists.

Based in his research, he developed a new approach for mitigating climate change that involves mitigating emissions of four short-lived climate pollutants to drastically reduce near-term warming and slowing down the retreat of the Himalayan glaciers. He now is implementing this new approach in the field. First is Project Surya, a cook-stove project that attempts to eliminate climate-warming pollutants from traditional biomass cooking. Next, he is teaming up with the California Air Resources Board, Intergovernmental Panel on Climate Change Chairman R. K. Pachauri and India-California Air Mitigation Pollution Program, a World Bank-sponsored project to reduce soot emissions from the transportation sector in India.